Saya: "Kacchan, you are gold on the inside. You just can't express it because of your complex."
Bakugo: "And you have a hard time holding back."
Saya: "This is about you, you idiot. Just, look, all I'm saying is that you're really sweet when you aren't in your inferior complex."
Bakugo: "Tch. I'm far from sweet and golden."
Saya: "In your opinion. All I see in you is a heart of gold. You just ...never realize it, you're blind to it. Ever since seeing you, I still continue to admire you from afar, your courage, your strength, your... your heart. Literally everything about you is admirable. I want to be like that... like someone who's heart burns for his goals forever and ever, even in the brink of losing hope, it never puts out."
Bakugo: "..."
Bakugo: "Aren't you already strong?"
Saya: "...Huh?"
Bakugo: 'You're Quirkless, but you proved yourself as reckless, powerful, smart, literally anything that makes up who you are today. It's like you're the blind one here. You don't acknowledge your prowess because you look down on yourself, because you think you're some inferior species or however people describe the Quirkless. Stop that, it's annoying on so many levels."
Saya: "Oh. I guess I never realized that. And here I was berating you for being arrogant."
Bakugo: "You're an idiot for looking down on yourself. Take this so I don't have to see your dumb gloomy face."
Saya: "A-A rose?"
Bakugo: "What? Haven't seen one before or something?"
Saya: "N-no, it's not that. I just ...think it's nice."
Bakugo: "Huh? Of course it looks nice! What, did you expect it to be ugly or some crap?!"
Saya: "No, I meant the fact you gave me a rose, Kacchan! Gosh, you're so mean!"
Bakugo: "What the hell is that supposed to mean?"
Saya: "You're growing. Taking baby steps, but you're trying to be nice. Especially to 'Zuku. You want to be a nice guy, right?"
Bakugo: "...if you put it that way, I guess."
Saya: "..."
Bakugo: "..."
Saya: "Hm. Guess I'll spill."
Saya: "Thanks, Kacchan. I'll cherish it."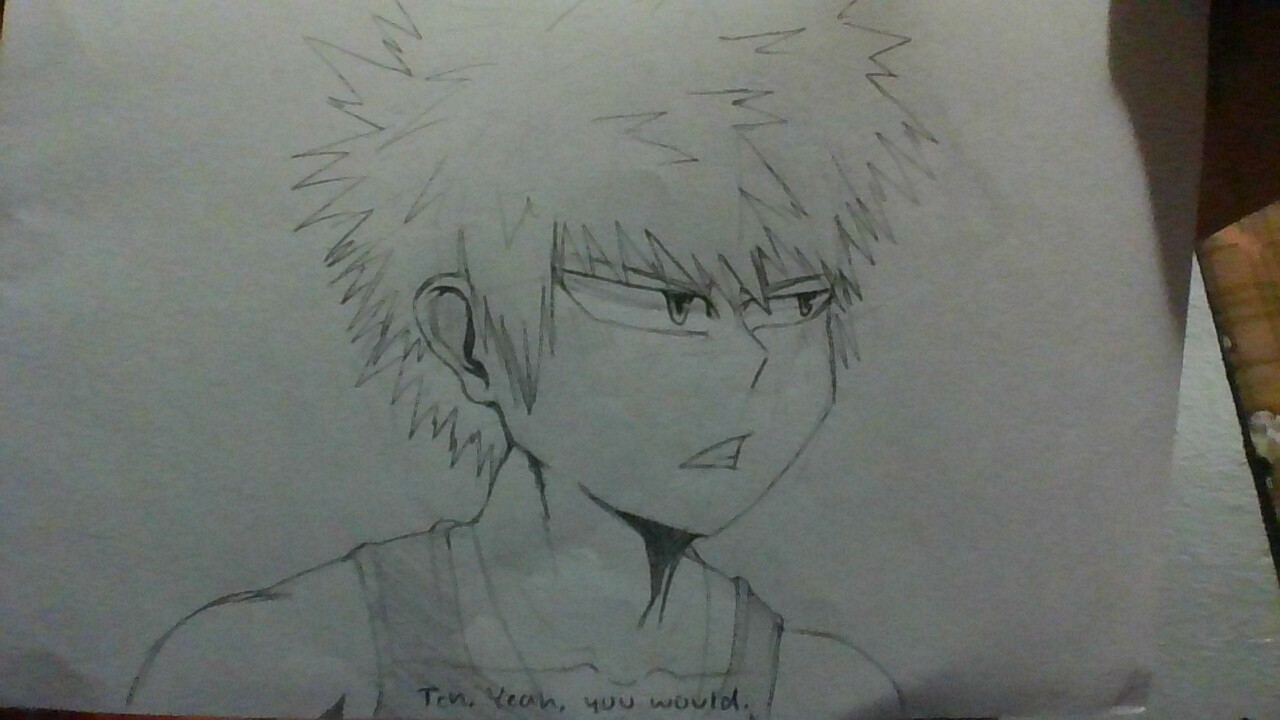 Bakugo: "Tch, yeah you would."