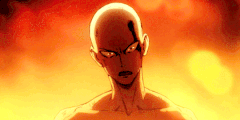 "STOP!"
"I will protect this page!!!"
This article, Kiseki Yuuki, is the sole property of the user Gearbram, and cannot be used or even edited, without my permission
Kiseki Yuuki
Biographical Information
Kanji
勇気奇跡
Rōmaji
Yūki Kiseki
Alias
Personal Description
Birthday
Age
Gender
Male
Height
Weight
Hair Color
Eye Color
Blood Type
Quirk
Miracle
Status
Status
Alive
Family
Seijou Yuuki (adoptive brother)
Birthplace
Occupation
Affiliation
Team(s)
Fighting Style
Base of Operations
Rank
Entrance Exam
N/A
Quirk Apprehension
N/A
Class' Grades
Portrayal
Debut
Voice Actor
Image Gallery

Kiseki Yuuki (勇気奇跡, Yūki Kiseki) is the main protagonist of MHA: Endless Miracles. Kiseki was an orphan who was left under the care of an orphanage in a small village and initially knew nothing about his own Quirk, believing himself to be Quirkless.
He later becomes a Pro Hero under the alias of Arc (アーク, Āku).
Appearance
Personality
History
Synopsis
Quirk and Abilities
Physical Abilities
Quirk
Miracle (ミラクル, Mirakuru): Initially, Kiseki didn't know about his own Quirk and was believed to be Quirkless. His Quirk finally surfaced, when his younger adoptive brother Seijou was about to be killed by a Villain. Miracle's exact nature is a mystery and the Quirk itself always manifested in a different manner and has always displayed a different kind of ability or power. Interestingly, the ability of the Quirk was always ideal for the situation Kiseki was in. Kiseki has shown the ability to manipulate various elements, superhuman physical prowess and various other abilities with his Quirk. Seijou calls it "the Quirk with infinite possibilities" and seems to know its exact nature. Currently, Kiseki lacks proper control over it and can mostly only activate it in emergency situations.
Stats
Relationships
Major Battles and Events
Trivia