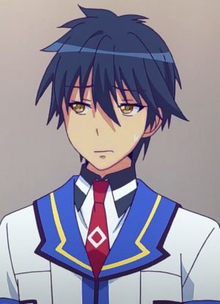 Hello everyone, I'm Black Dwarf Star, one of the admins on the Wiki. I'm just a huge fan of My Hero Academia and the kind of guy who opens up my work to allow others to partake. I'm an avid role-player, as my class, Class 2-A, is a part of a collaborative storyline that everyone can get involved in. The class is a group of 2nd year students that my main character, Zenji Kaisei, is a part of. I hope to be able to grow this Wiki into a large and strong community and I hope everyone here has fun... but not too much fun.
My Characters
Heroes
Pro Heroes
Students
Villains
Vigilantes
Civilians
My Quirks
Mutant Type
Emitter Type
Transformation Type
My Organizations
Schools
Classes
Hero Agencies and Teams
Villain Organizations
Vigilante Groups
Storylines
Other
Community content is available under
CC-BY-SA
unless otherwise noted.